WORKS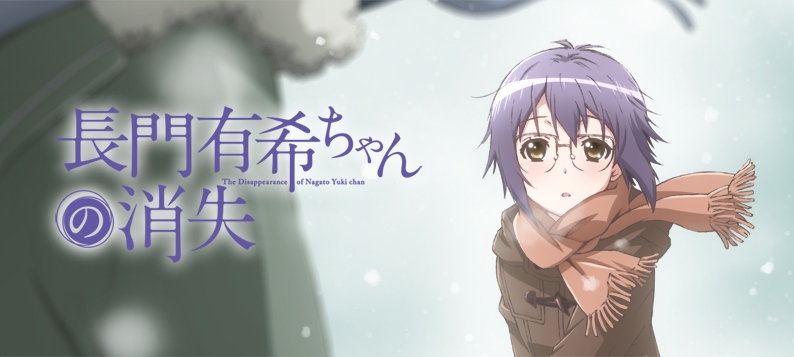 The Disappearance of Nagato Yuki-chan
STORY
Nagato Yuki is a female high school girl and a member of North High's literature club.
She is shy and has a secret crush on Kyon who also belongs to the same club.
With the assistance from her close friend, Rhoko Asakura, she puts a lot of effort into throwing a Christmas party in her room. What will happen…!?
(C) 2015 Nagaru Tanikawa /Itonoiji puyo /
KADOKAWA / Sapporo Kita High School Literature Club
INFORMATION
This episode is scheduled to broadcast
on TOKYO MAX and other channels
from 3rd April, 2015!
Re-air on AT-X from 10th August, 2015.
STAFF
Planning/ Executive producer:
Takeshi Yasuda
Director:Junichi Wada
Series organization:Touko Machida
Character design,
chief animation supervisor:Ikuko Ito
Art director:Kenichi Tajiri
Background:Mukuo Studio
Color design:Chie Tanimoto
DoP:Atsushi Iwasaki
Photography:T2 studio
Editor:Go Sadamatsu
Sound director:Youta Tsuruoka
Sound effects:Eiko Morikawa
Music:Tatsuya Kato
Sound producer:
Shigeru Saito,Terunari Yoshie
Animation producer:Fumio Kaneko,
Kohei Eguchi
Production Editor:Chiaki Unagami
Setting work:Akiho Matsui
Overall producer:Atsushi Ito
Assistant producer:Makoto Chiba,
Satoshi Yamazaki
Sound work:Rakuonsha
Music production:Lantis
Animation work:Satelight
Production:
Sapporo Kita High School Literature Club