WORKS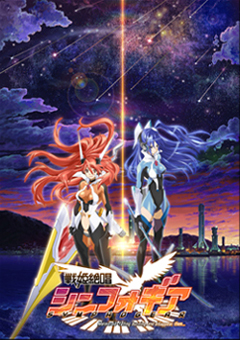 SENKIZESSHOU SYMPHOGEAR
STORY
A pair of idols, Tsubasa Kazanari and Kanade Amō, collectively known as ZweiWing, fought against an alien race known as Noise using armor known as Symphogear. To protect a girl named Hibiki Tachibana, who got severely wounded by the Noise, Kanade sacrificed herself. Two years later, as Tsubasa has fought the Noise alone, Hibiki ends up gaining the same power as Kanade.
(C) Project Symphogear
INFORMATION
The broadcast starts
from January 2012.
STAFF
Original creator: Akifumi Kaneko,
Noriyasu Agematsu
Director: Tatsufumi Itō
Series Composition/Script:
Akifumi Kaneko
Original Character Design:
Dan Yoshii
Character Design:
Satoshi Koike
Chief Animation Director:
Satoru Fujimoto, Satoshi Koike
Action Director: Fumiaki Kouta
Music Producer: Elements Garden
Music:Noriyasu Agematsu
Future Visual Design:
Thomas Romain,
Stanislas Brunet,
Yann Le Gall