WORKS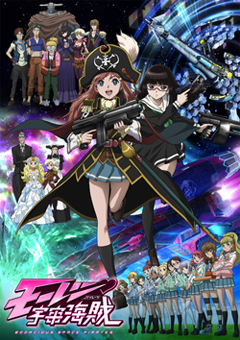 Bodacious Space Pirates
STORY
An ordinary high school girl named Marika Kato, keeps herself busy with club activity of the space yacht club and her part-time job at a retro cafe. One day, a man and a woman appear and claim that they are subordinates of her dead father and they claim her to be a command of the space pirate ship Benten Maru. And Marika finds herself embarking on a new life as a space pirate!
(c)2011 Yuichi Sasamoto / Asahi Novels /
Bodacious Space Pirates Production Committee
INFORMATION
The broadcast starts
from January 2012.
STAFF
Director/Series Composition:
Tatsuo Sato,
Adapted from the Novel;
"Mini Ska Space Pirates"
(written by Yuichi Sasamoto)
Published from Asahi Novels