WORKS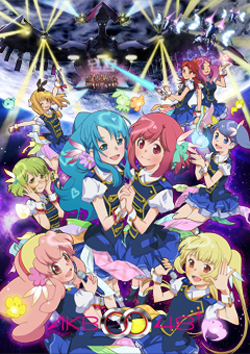 AKB0048 next stage
STORY
"AKB0048" is the animation of a Japan's current No. 1 idol group; "AKB48" that wipes out all the rumors in Japan. Set in a futuristic world, "AKB0048", the succession of "AKB48" will come to you to perform when you need them…..
(C) SATELIGHT/PROJECT AKB0048
INFORMATION
STAFF
Planning and Supervising:
Yasushi Akimoto
Original Story and
General Director: Shoji Kawamori
Series Composition and
Scripts: Mari Okada
Character Design: Risa Ebata
Director: Yoshimasa Hiraike
Executive Producer:
Toshimichi Ohtsuki
Animation Production:
Satelight Inc.